New success of Plantaže – Vranac won a gold medal again in Germany among 7.500 wines, competing from 45 countries
Another great success ofPlantaže wines at one of the most important wine world contests-Mundus Vini 2020.
The wines of the company 13 Jul-Plantaže have won 5 new medals at recently closed wine competitition-Mundus Vini in Germany, ie 2 gold medals and 3 silver medals. Among 7.500 competing wines from 45 countries , the following wines, made of the autochthonous Montenegrin variety Vranac ,won gold medals: Premijer 2011 and Stari podrum Vranac 2013 and Vladika 2016, Epoha 2015 and Vranac Reserve 2015 won silver medals.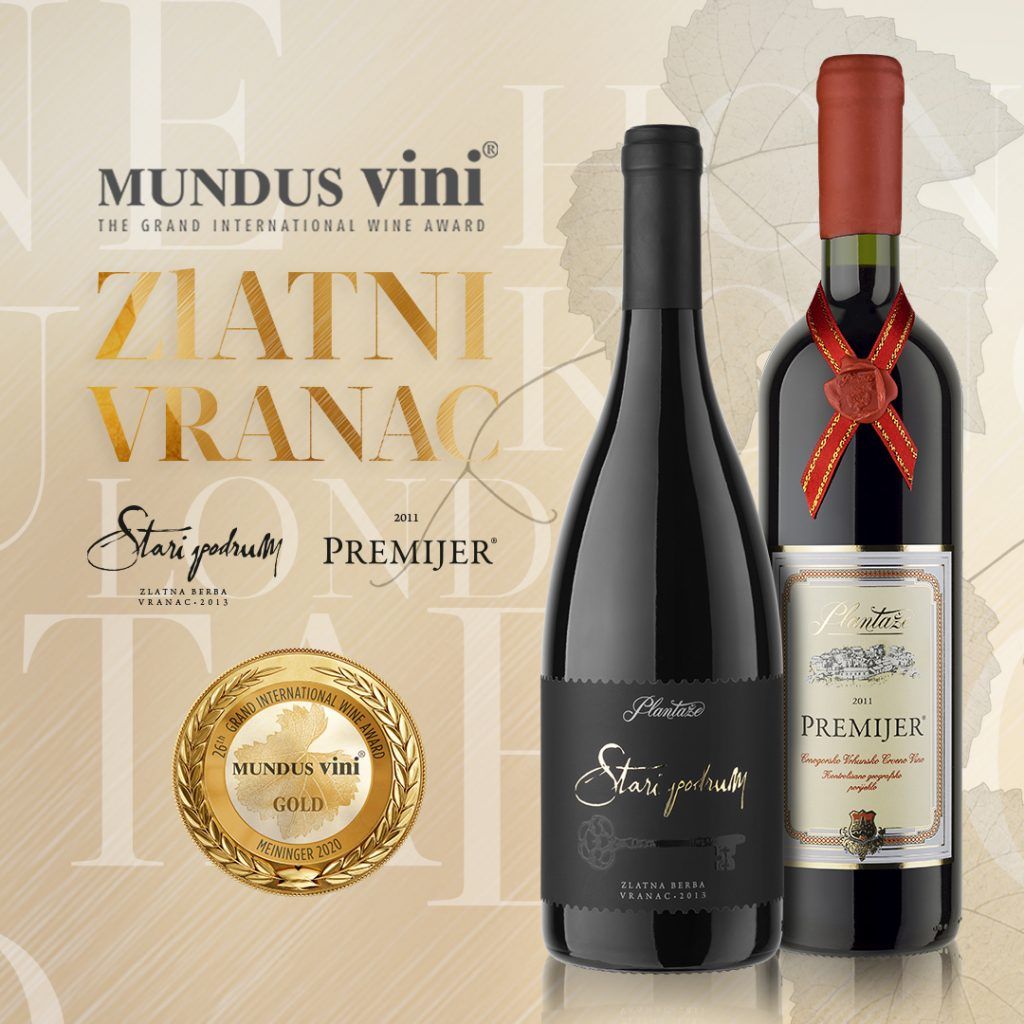 Besides Decanter, the competition Mundus Vini in Germany is considered as one of the most remarkable in the world, with the tradition 19 years old and over 10.000 best world wines, taking part in it, every year. Highly educated, professional wine jury, consisting of: the best oenologists, technologists, sommeliers, jounalists and distributers from over 50 countries in the world evaluated the wines at this wine competition , increasing most rapidly in the world of wine competitions.This year the jury has consisted of 268 referees from 54 countries.
Having won the medals, Plantaže proved its focus to uncompromised quality as well as to continuous effort to make the Montenegrin wines keep and strengthen their reputation at the international wine market which has been demanding more wines , made of the autochthonous varieties that represent the reflection of the authentic national cultures.