Ćemovsko polje vineyard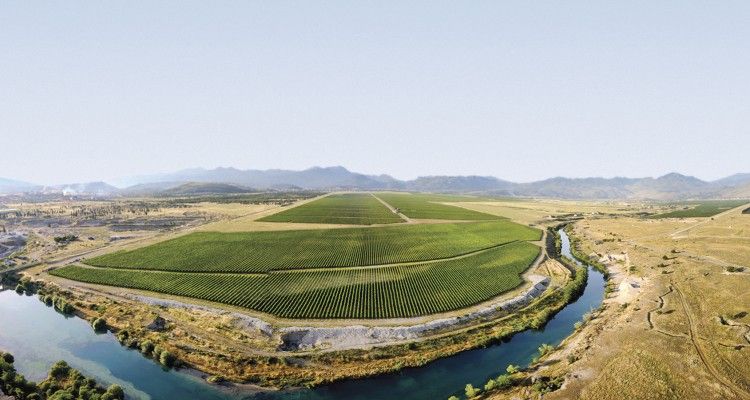 Thirty kilometers from the Adriatic Sea, next to lake Skadar, are infinite rows of grapevines form one of the largest and most beautiful vineyards in Europe – Ćemovsko polje. It covers 2.300 ha with around 11.5 million grapevines.
The vineyards are boarded on one side by riverbed of Cijevna, subterranean river, which in seeking its way to Morača river and the sea, broke through the rocks and created a picturesque little canyon. In riverbed of Cijevna, layers of different types of stone can be seen, the same ones on which our vineyards lie.
The Montenegrin wine area is located in the southernmost part of the Adriatic coast, so vicinity of the sea largely determines the microclimate of Ćemovsko polje. The influence of Mediterranean climate has been spread throughout the wide valley of river Bojana, all the way to Podgorica.
The vineyard is situated on a plateau with an altitude that varies between only 45 and 70 meters and it is surrounded by limestone hills, which defines it as a karst valley with extremely hot and dry summer and slightly cooler winter than in the coastal zone.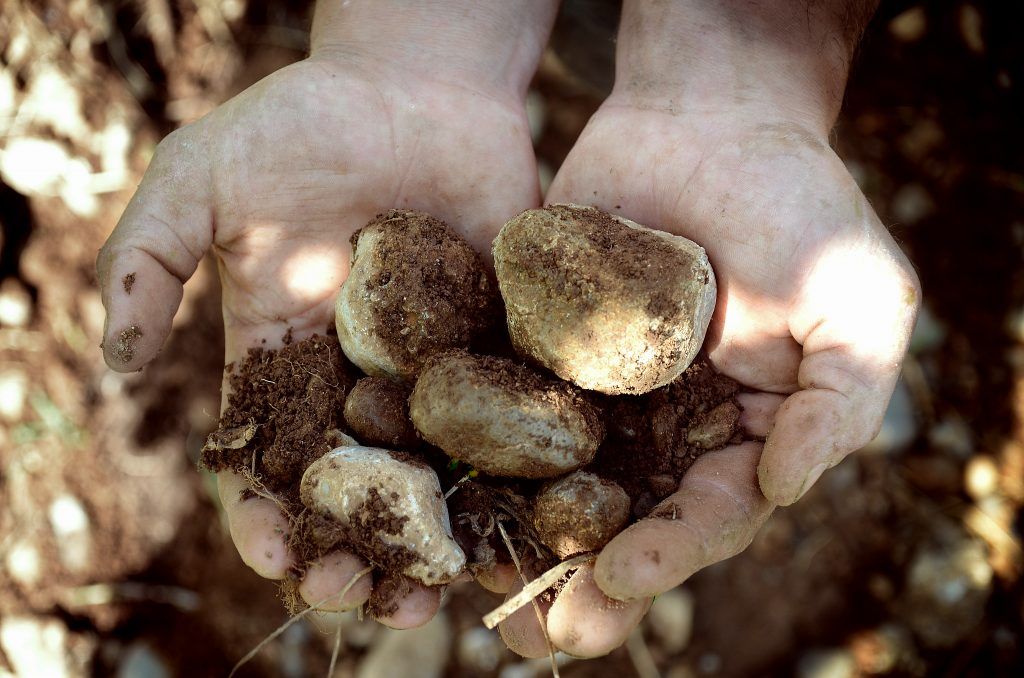 Extremly small amounts of precipitation and lots of sunny hours complete the picture of this region, which you can only imagine in colors and sounds of hot summer. But this scorching sun, which shines up to twelwe hours a day during summer time, is only one of the challanges that grapevine face in Ćemovsko polje. The other challange is the soil, heavy and skeletal, composed of chalky limestone, sand and gravel-strewn with many polished pebbles.
Vranac is, of course, king of this wine kingdom in Ćemovsko polje. It's our viticultural and national pride, covering two thirds of the vineyard. White wine varieties are led by Montenegrin Krstač, grown exclusively in Montenegro and nowhere else in the world, giving the best results right here, in the Ćemovsko polje.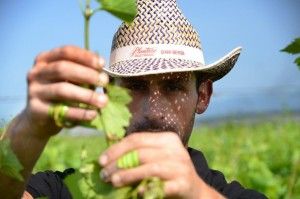 Even tough it may seem impossible, 95% of Ćemovsko polje has been picked mannualy. More than 2,000 people participate during the harvest, which lasts from August to the end of September. Sometimes it really does seem like some scene from an adventure movie.